The Foothills Deeper Pod
economic justice
Episodes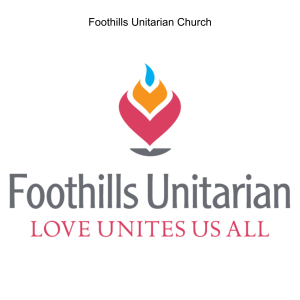 Wednesday May 04, 2022
Wednesday May 04, 2022
Rev. Sean explores radical hospitality and how church feeds the part of all of us that yearns to belong in a community - woven through past and present - that holds our whole selves. 6:07 Rev. Sean's sermon26:08 Guided meditation with Rev. Elaine29:03 Abortion rights response and resourcesRead Rev. Gretchen Haley and Rev. Elaine Aron-Tenbrink's response to the threat on abortion rights.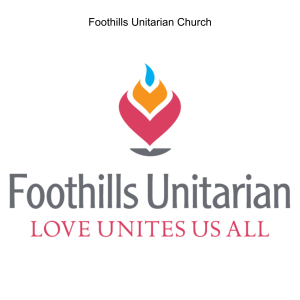 Wednesday Mar 02, 2022
Wednesday Mar 02, 2022
In the final week of our series Re-Assembly Required, which is all about repairing broken relationships, we're zooming out to focus on communal relationships — specifically, the relationship between settlers and native peoples. Rev. Sean interviews indigenous activists Christinia Eala and Elissa Tivona about Hughes Land Back. Land back movements seek to restore stewardship of land to indigenous people, and Hughes Land Back specifically seeks to return the former site of Colorado State University's Hughes Stadium.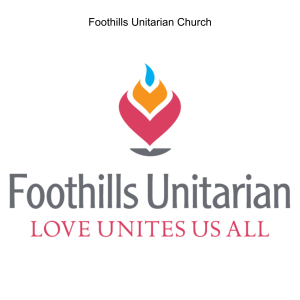 Wednesday Jan 19, 2022
Wednesday Jan 19, 2022
Rev. Sean Neil-Barron talks with Dr. Dan McKanan, Ralph Waldo Emerson Unitarian Universalist Senior Lecturer at Harvard Divinity School. They explore how the current trend of increasing economic inequality affects progressivism across religion and politics, how people rise up seeking to come to terms with America's white supremacist and colonialist legacies, and the complex place that Unitarian Universalism occupies as a progressive religious tradition that is primarily made up of white folks. What is our role to play in movements for change?